Transport: Buddhi Vihara will assist senior citizens who need transportation to the doctors office, hospital or pharmacy.
Please Call at 408 246 9921 to Make Appointments.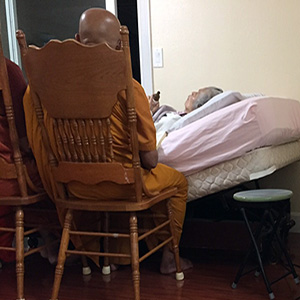 Spiritual Care: Our monks will also travel to home, hospitals or nursing facilities to provide spiritual services to the elderly or infirm. Services include counseling, Sutra recitation, chanting Pirith, etc.